If a loved one or someone close to you has passed away, and you're responsible for planning the service, we recommend having a Las Vegas celebration of life memorial. This particular type of service has been recognized as the best choice for everyone involved, especially those who bear the responsibility of the memorial arrangements.
Why should you have a celebration of life service? There are many reasons that make it the preferred choice, let's go over a few of them.
Celebration of Life Service – A Brief Overview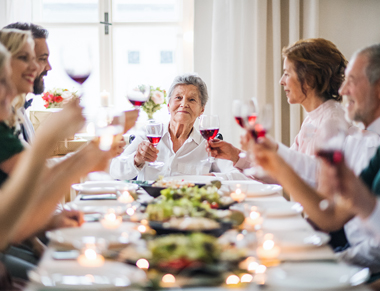 Before we dive into why this type of service is the better choice for those researching Las Vegas memorial services for their loved one, we would like to detail what a celebration of life memorial service is. For those of you who are not familiar with this type of service, it can be summed up in one sentence – an uplifting gathering that pays tribute to a loved one who has recently passed away.
The keyword here is uplifting, which is the opposite of the mood or atmosphere of a traditional funeral. Additionally, a celebration of life service typically has many elements to it – speakers who share memories and details about their loved one, presentations, a meal, and so on.
A professional celebration of life company normally hosts this type of event and assists the family in all aspects of the service to ensure everything goes as planned. You can read more details about this particular after-funeral service by visiting our latest article on the topic – What is a Celebration of Life Memorial Service?
Why Choosing to Have a Las Vegas Celebration of Life Memorial is a Good Idea?
When someone we care about passes away, it can be an extremely difficult time for those who were close to the dearly departed. For this reason, anything that can lighten the heaviness of the situation is often welcomed by those who have been impacted. This is where a celebration of life memorial comes into play, and just one reason that makes it a better choice than the standard funeral. Let's take a look at this a bit more, as well as additional reasons that make this type of Las Vegas memorial service the preferred choice for many:
1. It's a More Uplifting Experience than a Traditional Funeral
As mentioned above, a celebration of life memorial is a more uplifting occasion compared to the standard funeral service. It's more joyous and can bring about smiles, laughter, along with the expected tears, of course. There are many aspects of a Las Vegas memorial service such as this that make it more joyous instead of a somber event – here are a few to consider:
Emotional Trigger Not Present: Unlike a traditional funeral, a celebration of life service typically does not have the body of the deceased present, although it's common to display their ashes in a beautiful urn. This alone will eliminate the heaviness of the occasion because seeing the body of a loved one can trigger an unbearable saddening for most.
More Uplifting Dress Code: Funeral services are known for their dress code of black or muted colors – this automatically creates a somber atmosphere. Las Vegas celebration of life services normally have no specific dress codes. Most attendees dress in various colors, and a bit upscale. Men wearing button-up shirts and women wearing dresses or professional attire. In sum, most dress in a respectful manner with no common color patterns. If one were passing by the event, they most likely would not even know it was a memorial service. In comparison, when someone passes by a gathering of people, all wearing black, and muted colors, it's obvious that it might be a funeral, and they may feel sadness once they realize this, without even knowing the person who passed away. This is the effect a traditional funeral can have on people.
Joyous & Fun Decor: A Las Vegas celebration of life service will often have special decor specific to the person who has passed away. Most times, this brings back fond memories and smiles. For instance, a display of beautiful or fun photographs from throughout their life, or memorabilia pertaining to their hobbies, career, and so on. Take a moment to view our article on After-Funeral Service Memorial Decor Ideas.
2. A Las Vegas Full-Service Celebration of Life Company Can Take Care of Everything for You
Another aspect of this type of memorial service that makes it the better choice for honoring your loved one is that it's typically hosted by a full-service celebration of life company. This means that every single aspect of your after-funeral service will be handled by a professional event coordinator. At a time when most are overwhelmed with sadness and suffering from lack of sleep due to their recent loss, the last thing they will want to do is organize an event, host a post-funeral service in their home, find a company that will rent table and chairs, and so on.
Let's take a look at what a celebration of life organization such as Lake Memorials will take care of for you and your family:
We Provide the Necessary Elements for a Successful Post-Funeral Service
Having a Las Vegas celebration of life service at Lake Memorials would be a wise decision, as it will allow you to focus on what matters most, which is honoring your loved one, and visiting with your guests. Why is this the case? Because we will take care of all the necessary elements that are needed for a service such as this. As a result, a huge burden will be lifted off your shoulders at a time when you are dealing with so much.
Below you will find a sampling of what we provide to make things a bit easier for you and your family:
A Beautiful Celebration of Life Reception Hall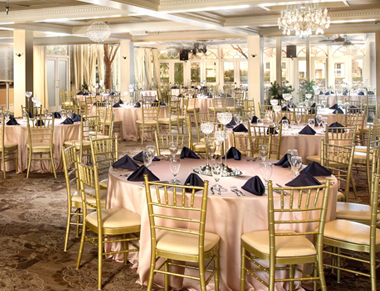 The fact that you will not have to figure out where to hold your reception – at your home, a friend's house, or elsewhere, makes working with a celebration of life company well worth it. Lake Memorials supplies a lovely reception hall with garden and lake views, which provides a peaceful atmosphere for you and your memorial service guests. We also offer lakeside outdoor garden reception spaces for those who prefer an outdoor service. Take a look at our location to see the outstanding area our celebration of life venue sits in – Lake Memorials in the Desert Shores area of Summerlin.
Memorial Podium & Microphone
For those who utilize an official celebration of life reception hall, you will be always be provided with a podium and microphone. If you were to have a traditional funeral service, followed by a home gathering, it would be difficult for you to acquire these items. Lake Memorials in Las Vegas supplies a podium and microphone because we realize how important a eulogy is, as well as stories that guests typically share. In addition to this, our event coordinator will have everything set up and ready to go before the service – just one more thing you will not have to worry about.
Video Projector & Screen
Another element that makes a Las Vegas celebration of life service a better choice over a traditional funeral, is the presentation portion of the service. Typically, a montage of joyful photos, fun and touching video clips, and the like, are gathered and presented in a video or slideshow. This fills the room with laughter, smiles, fond memorials, as well as some tears. It lifts the mood and presents the dearly departed in a wonderful light – giving the guests some additional memories to hold on to. For those who would like to create a presentation themselves, you will want to view our article titled – Tips for Creating a Celebration of Life Tribute Video.
Beautiful Memorial Service Flowers
Deciding to book your memorial with a celebration of life company is essential if you want to avoid having so many details to take care of, like the flowers, for instance. Every post-funeral service should have flowers to brighten the room, and also because it's a lovely tradition. Lake Memorials has an onsite florist that will assist you every step of the way in what flower arrangements should be included in the service – from flowers that surround the urn, to a beautiful flower cross.
Tables/Linens/Chairs
Imagine having to find a company that will deliver tables and chairs to the house when you host your after-funeral service on your own. You won't have to when you book a celebration of life service. Based on your guest count, we set up tables and chairs for you and your guests. We also provide table linens in your preferred color choice.
Las Vegas Celebration of Life Meal
One of the biggest parts of a celebration of life service is the meal. You wouldn't want to do any cooking, or ask your relatives to bring food, and you shouldn't have to. Lake Memorials offer appetizers or a buffet meal that you and your memorial service guests will enjoy. The meal is a time when stories are told at the podium, sometimes the presentation is played during this time, or everyone simply converses with one another during the meal. As mentioned, we offer plans that include appetizers only or a full memorial buffet. Additionally, you may choose a hosted or cash bar option. To give you an idea of the pricing per guest count, please see the following information:
Lake Memorials Buffet Packages
Lake Memorials Appetizer Packages
Post-Funeral Service Frequently Asked Questions
Our professional celebration of life planning coordinators receive many questions when they help plan a service such as this. With that in mind, we are here to answer all your inquiries, and to set you on the right path, we are providing you with a few of our most frequently asked questions as seen below:
1. Should I send out invitations to a Las Vegas celebration of life service?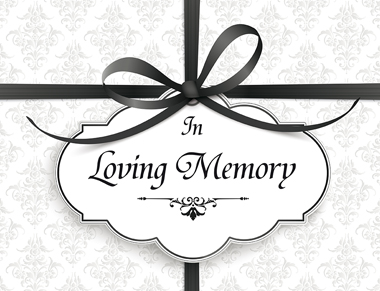 Yes, it's not only appropriate to send invitations to a memorial service, it's better for the guests if you do. This is because the invitations will include the address of the Las Vegas celebration of life venue so they can easily locate it. Additionally, it will let them know there is a meal, the time the service starts, and so on.
It's also a nice place to include a photo of the loved one who has passed away, and perhaps a few lines of text or scripture below their image. Some also place their home address in the invitation because those attending will want to send flowers or cards. This will ensure they don't bring flowers or gifts to the service that you will have to load in the car to bring home afterward.
Most importantly, with invitations sent out, you can ask your guests to RSVP so you will know how many people to expect. It's worth mentioning that with a celebration of life service, the invitations can be more casual, even printed on your home computer.
2. Will I be responsible for getting the reception hall back in its original condition after the memorial service?
Absolutely not! We not only take care of the entire set up, but also take care of the clean up and break down. This is a major benefit of not hosting a memorial service yourself – imagine having to clean dishes all night after your guests have left. We clear off the tables, put equipment away, and help you in any way possible until you leave our reception hall. We are here for you to make your Las Vegas celebration of life service a meaningful one, and to take the stress off your shoulders in regards to taking care of all the details – large and small.
3. Can I still book a celebration of life venue if I want a more traditional service?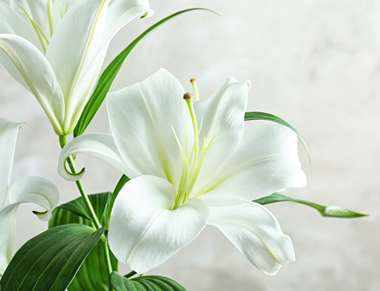 You can still book your service with Lake Memorials and plan it in such a way that it's more traditional, similar to what they call a "wake". This can be done by sticking to the same traditional dress code that is normally seen at funerals – black, grays, muted colors. The decor can be toned down by only including traditional white flowers such as lilies, or whatever your preference may be. Although the body of the deceased would not be brought to a celebration of life service, their ashes can be displayed in an urn in the room. Also, the video presentation can be skipped altogether. Your loved one's celebration of life service can be planned to your liking, your religious beliefs, and so on.
Celebration of Life Service Planning Resources
When you start the process of planning your Las Vegas memorial service, you will most likely have a number of questions. With that said, we are providing you will a few articles that will help you along the way:
Have a Beautiful Las Vegas After-Funeral Service at Lake Memorials
Lake Memorials in Las Vegas can ensure you have a beautiful memorial service for the one you love. Our professional and experienced event coordinators are here for you to help plan your service from start to finish – from the flowers to the meal selection, and everything in between. Please contact Lake Memorials online, or call us at (702) 762-2812 if you have any questions, or would like to discuss having us host your celebration of life service.