When someone you know loses a father, it can be a little confusing as to what would be an appropriate sympathy gift to give to them during this time. Having a parent pass away can be one of the most difficult losses. Therefore, friends and family members want to be sensitive and thoughtful as to what they present to them. Before deciding on what to declare as your gift of sympathy, we have a few suggestions that might be helpful.
This article will focus on condolence gift ideas for those living in the Las Vegas area. Additionally, we broke our information down into two categories – appropriate gifts from friends and family.
Sympathy Gifts from Friends and Family Members
Sympathy gifts given to someone who has just lost their father may be different depending upon the relationship to the one who has passed away, or the relationship to his loved ones. There are many gifts that friends can send over to let the person who has lost their father, know that they care. Gifts that do the same, but also may be a bit more personal, or even helpful, are typically given by close family members. From personalized gifts, to traditional flowers, the family or individual who is grieving will certainly appreciate your thoughtfulness.
For those who live in the Las Vegas area, there are many options, whether it be obtaining a special sympathy gift within Las Vegas, to simply ordering online from another location.
Let's take a look at a few options to get you started:
Las Vegas Condolence Gift Ideas From Friends of the Deceased
Memorial gifts from friends can be a bit more simple to decide upon. This is because there are traditional sympathy gifts that are always appropriate for situations like the loss of a father. No matter what your budget is, really any size gift will be appreciated – large or small. What really matters is the thought behind the memorial gift.
Let's take a look at a few great suggestions:
Flowers are a Thoughtful and Traditional Condolence Gift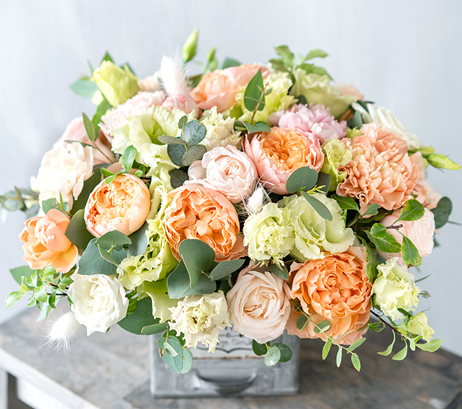 Flowers are the most common sympathy gift for someone who has just lost a loved one. It's the perfect gift to give to show your condolences in their time of sorrow. Additionally, beautiful flowers can be easily obtained almost anywhere – from local flower shops to online flower services.
For those who live in the Las Vegas area who would like to provide beautiful flowers that are appropriate for the situation at hand, we recommend obtaining them from our celebration of life venue – Lake Memorials in the Desert Shores area of Summerlin. Because our florist specializes in after funeral memorials, they will have a better understanding of the type of flowers that are best for condolence gifts such as this.
You can contact Lake Memorials to inquire about its flower arrangements, they would be happy to assist you. They have wonderful flowers that you can pick up to bring directly to the person you are thinking of. Here are a few flower arrangements that are common for the loss of a father:
Food Gift Baskets are a Comforting Gesture
Another way that's common to express sympathy for the loss of a father, is to send a food gift basket. It can offer some comfort at a much needed time. Sympathy gift baskets can contain such items as chocolates, cookies, desserts, cheese and crackers, nuts, and other various comfort foods. This is a kind gesture that is always welcomed and appreciated. You can simply do a gift basket Google search in the Las Vegas area. For ordering online, a reliable company to use for condolence gift baskets would be Harry & David, who also provide a "With Sympathy" ribbon.
A Greeting Card with Convenient Gift Cards to Local Las Vegas Restaurants
Although this may seem a bit untraditional, it's extremely helpful for the person who is mourning. The purpose of sending a meal gift card is to lift some of the stress and responsibility off the individual. In a sorrowful time such as this, the person who has lost the one they love will most likely not be in the mood to cook.
At a time like this, anything that is made easier for the grieving individual is appreciated. Most are not sleeping well and have so much on their mind. So having a meal delivered, or simply calling in an order and picking it up, because you provided the funds, makes for a wonderful and practical sympathy gift. If they live close to downtown Vegas, there are many excellent restaurants that will provide them with a meal they did not have to prepare.
Las Vegas Sympathy Gift Ideas From Family Members of the Dearly Departed
When someone in the family dies, whether it was a father, aunt, grandfather, or sister-in-law, a condolence gift is a thoughtful way to show that you are thinking about the person they were closest to. This may be the deceased husband or wife, child, sibling, and so on. Sympathy gifts from a family member to another family member can be a bit more personal, depending on how close they were to the person who has passed away.
While sending flowers is still appropriate for any death in the family, you may want to also go a step further, and provide a gift from the heart that will touch the one you are thinking of. This can range from the gift of money, to personalized items.
In addition to the gift ideas we discuss in this post, you may also be interested in a few suggestions that we provide in our 1-year memorial passing anniversary ideas article, such as dedicating a memorial bench. Let's take a look at a few options so you can see which gift would be best for you and your circumstances:
Provide the Gift of Money to Help with Memorial Service Arrangements
For those relatives of the person who has lost a father, it's not uncommon to give a gift of cash. The individual who has lost their father may not be in a situation where they are capable of paying for the type of memorial service they would like to have. This can be heartbreaking for the person in mourning, when they are already experiencing much sadness. It can be especially troubling when the father had specific wishes for a particular service. When situations like these are present, your cash give will help immensely.
Many individuals who are looking for sympathy gift ideas, may not have experienced a loss in the past. Because of this, they may not be familiar with everything that's involved. In turn, they may have no idea how much a service of any type can be. With that said, a cash gift may not even cross their mind. To give you an idea of typical post funeral gathering costs, we have provided some numbers below for a celebration of life memorial. If you are unfamiliar with this type of service, we created a post that explains what a celebration of life gathering is.
Here are some reasonable sample costs associated with Lake Memorials after funeral venue packages:
In addition to venue costs, there are also personal costs for decorating the memorial venue. See our post on memorial decor to get a better understanding of what may be involved.
For some, a gift in the form of cash can be the most helpful and most appreciated.
Personalized Sympathy Gifts Can Mean the World to Someone Who Has Lost Their Father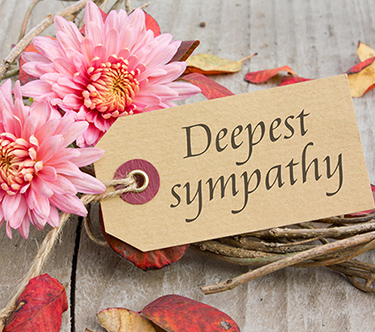 Sending a family member who has lost their father a condolence gift that is personalized, is a thoughtful way to express your sympathy. A customized gift such as this will show you took the time to create something special just for them. This will certainly touch their heart. There are many ways you can personalize a sympathy gift. You can have their loved one's name inscribed on an item, use their photograph, and so on.
Here are a few suggestions that may work for you if you would like to send a special personalized sympathy gift to a family member who has lost their father:
Photo Album/Scrapbook: As a family member, you may have access to photos of the deceased. If not, you can ask relatives if they could provide images. This will allow you to create a lovely memory book of their father's life. A photo album or scrapbook can contain touching and fun memories that make it a heartwarming sympathy gift. It will certainly bring tears to their eyes, but it's something they can hold onto forever. There are many scrapbooking supply stores in Las Vegas. You will also find craft stores that have what you need to create a memorable photo album or scrapbook.
Framed Photograph of Their Father: If you have a special photo of their father, a meaningful gift idea would be to have it framed and send it to the son or daughter in mourning. Gifts such as these keep giving because they are in the home for many years to come.
Beautiful Memorial Garden Stone: This unique and personal sympathy gift consists of a stone that is personalized with a saying that captures their father's life, or simply just his name and dates of birth and death. It's a permanent and loving way to keep their memory alive. Stones such as these are in gardens, or anywhere outdoors, as well as inside the home.
Lake Memorials Loss of Father Memorial Gift Q&A
At Lake Memorials in Las Vegas, we have experienced staff members who love assisting those who come to us with questions. We often speak to friends and family members of the dearly departed, to provide them with advice regarding the dearly departed. One particular topic that comes up is what would be appropriate to give as a sympathy gift. We would like to share a few of these questions in hopes of it giving you some direction:
1. I'm on a strict budget. Do you have any suggestions for lower cost condolence gifts in the Las Vegas Area?
First, we would like to mention that any gift, no matter how small, is thoughtful and meaningful. This is because it's from the heart. Here are a few suggestions for cost-effective sympathy gifts:
Donate a small amount of money to a charity of their choice in the deceased name.
Send a $30 gift card from a local Las Vegas restaurant to provide them with one convenient meal.
Present them with a figurine that has a religious theme or look. You may find them in local Vegas shops or simply purchase them online. You can buy a quality figurine for as low as $20.
If the person who has lost their father is having a celebration of life at Lake Memorials in Summerlin, you can donate your time and offer to help in any way possible. This can include help with decor planning, greeting guests, and so on.
2. If I'm donating to a charity, how can I determine who to make my donation to?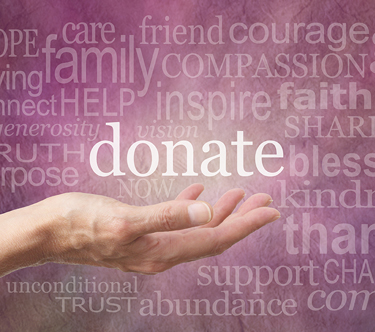 Donating to a charity that the deceased was involved in, or passionate about, is a wonderful way to express your condolences. Even if you find that the father who has passed away had no charity preferences, his immediate family may have a few in mind.
So, if you prefer to donate to a charity in the name of the father who has passed away, but are not sure which charity would be appropriate, we have a few suggestions that may be helpful.
You can ask the person in mourning if they can recommend a charity to donate to.
Ask close friends or family members if they have suggestions they can provide.
If the deceased has a Facebook page, you may be able to see what charitable causes they were involved with.
The obituary will sometimes have a list of charities that the dearly departed preferred.
If you can't seem to find the proper charity to donate to, the Las Vegas area has many charities that are worthy of a donation. You can simply do an online search for a list of charities.
3. Is it appropriate to just send a sympathy card and no gift?
Yes, it is. Not everyone sends a sympathy gift. Those who are closest to the dearly departed, or close to the family, as well as those who would like to send more than a card, typically send a condolence gift. It's absolutely acceptable to only send a card though.
If everyone sent a sympathy gift, the recipient could possibly receive too many, and it could become overwhelming. In some cases, a simple card with a heartwarming message can mean more than any gift.
We Hope Lake Memorials Has Helped You Decide Upon the Perfect Condolence Gift
The caring staff at Lake Memorials is here for you and your family members no matter what the need. We have the experience to answer all your questions pertaining to the loss of a father. Additionally, we help support the Las Vegas community by assisting those who have lost someone with planning their after funeral services. If you or someone you know needs assistance with planning a memorial service, please contact our Las Vegas Celebration of Life venue online. You can also reach a dedicated team member by phone at (702) 762-2812.