If you have lost someone dear to you and would like to have a gathering to honor them, but are just not sure how to make that happen, we can help. This article details 5 tips for planning a post funeral Las Vegas celebration of life memorial. It will provide you with all the details – large and small, that will allow you to create a beautiful after funeral service where you can gather with those who knew your loved one.
We realize planning such an event can be emotional, as well as confusing, so we hope this information will help you along the way. Let's begin so you can start planning your day to honor your family member or friend that you have lost.
What is a Celebration of Life Memorial Service?
A celebration of life memorial service is generally a joyous tribute, or after funeral gathering that honors a loved one that has recently passed away. It takes on a more uplifting atmosphere compared to the traditional somber funeral gathering. Services normally take place in a celebration of life venue that specializes in hosting events such as these. They take place in memorial banquet halls, or in beautiful outdoor settings.
The body of the dearly departed is not present at the celebration of life gathering, but it's typical to display their ashes, giving a sense that they are present in some way. Additionally, the tribute memorial can include a few personal items that belonged to the person who has passed away. Slideshows are often presented with photos that represent your loved one's past.
Food is normally served – typically appetizers or a buffet. During this time, a eulogy is sometimes given. Additionally, touching and humorous stories are told by those who were close to the deceased. A celebration of life service can be planned anyway you see fit. Its main purpose is to honor and remember the person you are missing in a supportive and uplifting manner. For more information on what this type of memorial service is all about, take a look at our recent post titled – What is a Celebration of Life Memorial Service?
Tips for Planning a Las Vegas Celebration of Life Gathering?
Planning a memorial service of any kind can be a bit emotional and confusing. With that said, we have some key suggestions that can make your celebration of life planning go smoothly. This will be especially helpful if this is your first time planning an event such as this. From deciding where to host your memorial, to meal planning, these celebration of life tips will get you started and take some of the pressure off:
1. Choose a Las Vegas Memorial Venue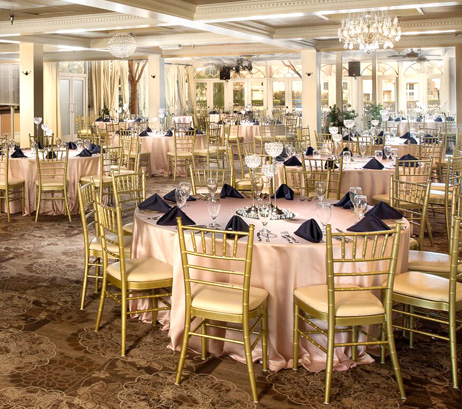 Some may consider hosting their memorial service at their place of residence. For most, this can add a tremendous amount of work and stress to the planning process during a trying and emotional time. We recommend utilizing a venue such as Lake Memorials in Las Vegas that specializes in celebration of life services. This way, all the details will be taken care of for you – from food preparation to the table and chair setup, to the cleanup process, and everything in between.
Lake Memorials in the Desert Shores area of Summerlin is made up of industry professionals, experienced, and caring staff members who will make sure your remembrance service is a beautiful event that will honor your loved one perfectly.
Lake Memorials Remembrance Packages Include:
Use of Lake Memorials Las Vegas reception hall or outdoor garden spaces.
The venue will have tables and chairs set up for the number of guests specified.
Many table linen colors to choose from to match your event colors.
An outstanding buffet meal or appetizers will be served.
A Las Vegas celebration of life coordinator will be available every step of the way.
Equipment for a photo/video presentation are provided.
We provide a speaker podium and microphone.
We have an onsite florist that can assist you with your flower needs.
Lake Memorials sets up and breaks down every aspect of your service for you.
2. Plan the Memorial Eulogy Ahead of Time
If you have been tasked with writing the eulogy, it's best to prepare this as soon as possible. A eulogy is a meaningful remembrance speech that pays tribute to and captures the life of the deceased. It's typically given by a spouse, close family member, or good friend. The average length of a eulogy is between 5 to 10 minutes. However, there are no rules as to its length because it's really more about the message. Additionally, eulogies held at a celebration of life service can take place during the meal, so guests won't mind if it goes a little longer than the average eulogy.
Here are a few ideas for eulogy content:
Mention of immediate family members such as spouse, parents, siblings, and grandparents.
Heartwarming or humorous stories from their childhood that will make the guests smile.
Schools they graduated from such as high school and college.
Achievements throughout the years – awards won, certificates, and the like.
Career overview with mention of positions held, promotions, and accomplishments.
Hobbies, passions, interests, and club memberships.
What made them special to those close to them, as well as to their community.
Reading of a special poem or bible verse.
After the eulogy, it's common to invite others up to the podium to share special stories or memories.
3. Gather Media Content and Create a Tribute Slideshow
Post funeral celebration of life services typically include a memorial slideshow presentation. It's a great way to add a touching summary of your loved one's life. It brings about tears and joy, and can reveal aspects of their life that others may be unaware of. Lake Memorials can provide all the display equipment needed to present your loving memorial presentation.
You would just need to gather all your media and create your slideshow beforehand. You may even already have the software needed to put everything together, which would be Microsoft PowerPoint. Plus, there are many services and software online specifically designed for creating memorial presentations.
When it comes to the content, you would include anything that you feel would be fitting to share with all those who knew your loved one. Items that showcase the life, special moments, and milestones of the person who has passed away are presented. This could include photographs, videos, clippings from announcements such as their engagement or wedding, important events they have attended, sports highlights, and the like. You will want to decide upon music that goes perfectly with your presentation. Or, you may even want to include a narration to personally walk your guests down memory lane.
4. Prepare Personal Items to Display
It's common to see a decorative table with personal items that belonged to the dearly departed. This is a wonderful way to have your loved one's personality, or achievements displayed for all to see. Lake Memorials in Las Vegas will include any number of tables that you might need for this purpose. Items that are typically displayed are elements from their hobbies, career, military life, community participation, and more. For instance, if your loved one was in the military, you might display their uniform, and anything else pertaining to their military career. If they love scrapbooking, you might place a few of their best scrapbooks for others to view. Basically, any items that will allow their personality to shine through. The table can also be decorated with beautiful flowers from our Lake Memorials' florist.
5. Plan Your Celebration of Life Meal
There are many options when it comes to what type of food you can serve at a Las Vegas memorial service gathering. The meal session of the memorial is an important time where the guests sit and talk to one another, as well as listen to those speaking at the podium, if planned at the same time. In addition to this, the type of food you serve can depend on the time of day, the number of guests, budget, and your preferences. The meal selections can range from appetizers to a memorial buffet. In addition to this, a hosted or cash bar option is available at Lake Memorials.
If you plan on having Lake Memorials host your remembrance service, and already have an idea of the number of guests, it may be helpful to view our appetizer and buffet packages below. You will be able to view the type of food served, along with all your options.
Las Vegas Celebration of Life Buffet Packages
Las Vegas Celebration of Life Appetizer Packages
Lake Memorials After Funeral Service Venue Q&A
Here at our Las Vegas post funeral service venue, we have hosted many gatherings. Because of this, we have helped a lot of people with their memorial service planning, as well as answered many questions along the way. We thought it would be helpful to share some of our most common questions with you to give you a more rounded view of the topic. If you have any additional questions, feel free to contact us.
1. Should I include my loved one's ashes in their celebration of life service?
It's very common to include a loved one's ashes in a celebration of life service. It's a touching element to display an urn that contains the ashes of the person you are honoring. It brings about a sense that they are there with you and your guests, and this can be comforting to many.
Ashes typically sit in a decorative box or urn that has been selected ahead of time. This is then placed on a special table that normally includes flowers and framed photographs of the dearly departed. Popular flower choices for this type of display include potted white lilies, along with a beautiful flower cross.
You may be interested in our article that covers Beautiful Ways to Honor and Memorialize Your Loved One's Ashes.
2. Do you offer outdoor memorial receptions at your venue?
Here at Lake Memorials, along with our incredible indoor banquet halls, we are known for our outdoor memorial service spaces. We offer breathtaking lake views in garden settings. This includes areas filled with lush greenery, peaceful swaying willow trees, flowers, stone pathways, and more. Whether you would like a small or large celebration of life gathering to take place, we can accommodate you and your guests. Also, we welcome you to stop by for a tour of our memorial venue located near downtown Vegas, in the Desert Shores area of Summerlin. Simply contact one of our venue specialists at (702) 762-2812.
3. Is it appropriate to invite coworkers and neighbors to a Las Vegas Remembrance Service?
When it comes to who's invited to the celebration of life service, it's totally up to you. There are no set rules on this. We have seen some remembrance services that only include close family members and a select few who were close friends. There have been other memorial services that not only included close friends and family, but also coworkers, neighbors, and the like. It can also depend on your budget. If the larger packages line up more with your budget, then you have the option of inviting many people who knew your loved one. Smaller packages are sometimes better for close friends and family members.
Additional Celebration of Life Resources
If you feel you need some additional guidance when it comes to the passing of your loved one, you may want to read the following articles. They cover memorial decor ideas, along with 1-year passing anniversary suggestions, and more.
Plan a Las Vegas Post Funeral Service at Lake Memorials
We hope this article that provides tips on how to plan a Las Vegas celebration of life service has been helpful. We realize just how much can go into planning a remembrance service such as this, so if you have additional questions, you can contact Lake Memorials online, or give us a ring at (702) 762-2812. Lake Memorials has beautiful indoor reception halls appropriate for memorial services held in Las Vegas, as well as outstanding outdoor spaces. Additionally, our caring staff can help you every step of the way so your celebration of life service will represent your loved one just as you had planned.