It goes without saying that when a loved one passes away, they can be greatly missed. This is especially true for those who feel that after their memorial service is finished, that they are gone forever, in every way. For this reason, it's helpful to find ways to keep their memory alive. Keeping them not only in your heart, but also a part of your life, can bring some comfort and soften the sadness a bit. This is a tremendous help for those who were used to seeing the dearly departed on a daily basis. Lake Memorials in the Desert Shores area of Summerlin would like to share their knowledge on the topic to assist those that may be looking for ways to keep their friend or family member's legacy alive. We will discuss several remembrance ideas in the hope that one is right for your situation.

Tips on How to Hold on to Their Memory by Lake Memorials in Las Vegas
After your friend or family member's memorial service, finding ways to keep their memory alive may be just what you need to get through those times when you are missing them the most. You can hold on to their memory in many ways, and it's different for each person. It builds on the fact that just because they are not here with you physically, doesn't mean they are not here with you at all. Their memory can live on forever by just taking extra steps to keep their memory in the forefront of your mind. With that said, let's take a look at what the caring staff at Lake Memorials in Las Vegas suggests you do to keep their legacy alive.
Let's begin so you can start paying tribute to the person you are thinking about today.
Let Everyone Remember Your Loved One with a Facebook Memorial Page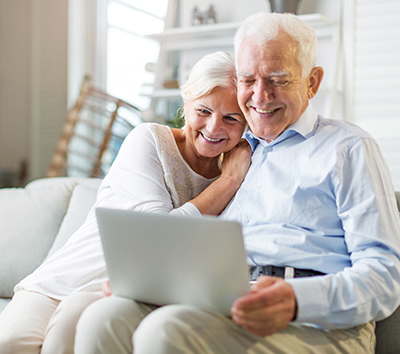 This remembrance suggestion is very fitting for the times. Everyone is on social media, which makes it possible to keep your loved one's memory alive in the minds of all who knew him or her.
Whenever you post something in regards to the dearly departed, everyone attached to the memorial page will see it. It's really a great way to memorialize the person you are honoring. Setting up a page in honor of your friend or family member who has passed away will allow for the following:
Keep their memory alive for years to come after their memorial service.
Allows you to post images of the dearly departed that others can view.
Periodically post descriptions of memories that come to mind. This includes touching moments, as well as fun times, and milestones that you reached together. This will touch those who knew them also.
It will give the ability to friends and family members to post images to pay tribute to the dearly departed, as well as post their thoughts and comments.
Create a Living Reminder with a Memorial Garden Dedicated to Your Loved One
Grow a living reminder of your loved one with a beautiful memorial garden. This is a really special way to keep their memory alive. What's also great about this idea is that you can involve the whole family, especially children. You can decide as a family what you will grow in the garden and what decor to use.
The first thing you will want to do is find the perfect location for your tribute garden. Most prefer an area in a back or side yard for more privacy. Once the location is selected, it's a lovely idea to place a decorative border to create a boundary. This can be achieved by using stones or a small fence. Now you are ready to start planting in your memorial garden. Some choose flowers and plants based on the color preference of the dearly departed. Others simply choose bright and happy colors for a cheerful look.
Additional items that can make your living memorial garden complete are garden stones, bird feeders, or personal items that belonged to your loved one. A garden stone is a nice personal touch, as it can be engraved to add the name of the dearly departed. Bird feeders encourage life and activity around your garden. The final touch is a chair or table set nearby, where you can sit and reflect as you view your garden that was grown to keep your loved one's memory alive.
A garden memorial is especially fitting to pay tribute to a mother or father who has passed away. Additionally, if you have a friend or family member who has just lost a father, we created an article on the topic of sympathy gifts for loss of father that you might find helpful.
Continue to Celebrate Their Birthday Years After the Memorial Service
This may sound like a simple way to remember your loved one, but it's also very impactful. Birthdays of the people we have lost can be the hardest day of the year for some. For this very reason, it can be a wonderful idea to gather with family and friends to turn a sad day into a celebration. It's a great distraction that turns the feelings of loss into a day of fond memories, great company, and the like.
You can celebrate their birthday in many ways. You can have a traditional birthday party, complete with cake, where people who were close to the deceased gather. Or, you can simply plan a dinner or lunch outing, or maybe even a movie. If there was a particular place that your loved one enjoyed going, such as a certain museum or playhouse, this would make for a great day of fun in honor of the person you are missing. Celebrating their birthday each year can become a lovely tradition that keeps their memory alive.
Host an Uplifting Remembrance Celebration of Life Service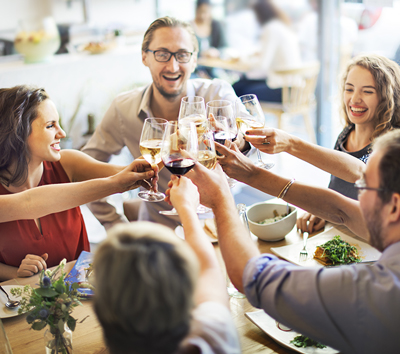 A celebration of life service typically takes place for one of three reasons – The first one being an after funeral memorial service, and the second as a gathering to pay tribute to their loved one's passing anniversaries, and the third is to just rekindle their memory. It's a wonderful way to keep your loved one's memory alive for you, their friends, and family members.
This type of memorial event consists of an uplifting gathering that honors the person who has passed away. It's typically a more informal event that takes place at an official celebration of live venue such as Lake Memorials in Las Vegas. The memorial remembrance service can be held in an elegant banquet hall, or outdoor space with breathtaking lake and garden views.
A meal or appetizers are generally served, and this is normally when family and friends address the group with wonderful stories of the past. It's a time for laughter, caused by humorous memories. It's also a time for meaningful stories that puts the deceased in a positive light. A celebration of life tribute gathering can be personalized with decor that represents the loved one that is being honored.
If you're looking for a place to bring your loved one's memory alive with a celebration of life service in Las Vegas, our memorial venue would be a wonderful option. Additionally, if you would like to read more details on this type of gathering, take a look at our recent post on What is a Celebration of Life Memorial Service.
See what Lake Memorials provides for those seeking a full-service celebration of life package:
Use of an indoor or outdoor Las Vegas memorial venue space.
Buffet or appetizer meal selections.
Event tables and chairs will be conveniently set up for you and your guests.
Many table linen colors will be available to match your event colors.
An experienced memorial service coordinator will be there for you.
Our video projector and screen may be used to share memories.
We take care of everything, including setup and breakdown.
Access to our onsite florist will be provided.
If you feel a celebration of life is the best way to bring your friend or family member's memory to the surface, please view our remembrance packages for more information:
Las Vegas Celebration of Life Appetizer Remembrance Packages:
Las Vegas Celebration of Life Buffet Tribute Packages:
Feel free to contact Lake Memorials if you have any questions regarding a Las Vegas celebration of life service.
Remembrance Ideas Commonly Asked Questions
Here at Lake Memorials, we receive many questions pertaining to memorializing a loved one. For many, this is the first time they are faced with a situation such as this, so any guidance always seems to be greatly appreciated. Additionally, we have experienced coordinators who are here to answer any questions you may have. We would like to share a few of our commonly asked questions on the topic in the hopes that it may help you in some way:
1. How often should I have a celebration of life memorial gathering?
This depends entirely on your personal preferences. Some family members or spouses of the deceased have a celebration of life on every milestone anniversary such as the 1-year mark of their passing, as well as 5-year, 10-year, and so on. Other individuals will randomly organize their celebration gathering, with no specific meaning behind the date of the event. Just as a celebration of life service has no set rules, there are no rules as to the number of times you may want to host one. You can speak to a celebration of life specialist at Lake Memorials in Las Vegas if you have any questions regarding this topic.
2. Is it common to leave flowers at a family member's final resting place during the holidays?
Yes, it's very common for family members and friends to leave flowers at a final resting place. For instance, if you walk through a cemetery during Christmas, you will see many flowers throughout. It's a beautiful gesture that expresses how much they care. It's especially more common in the first five years after their passing. Lake Memorials in Nevada has flower options for those who are thinking about leaving flowers during the holidays. Here are the most common arrangements for this type of situation:
3. Is there a way to memorialize my loved one with their ashes?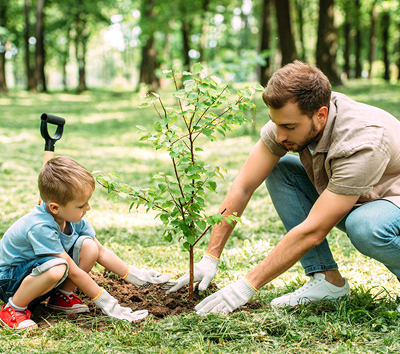 It's understandable to want to hold on to your loved one's ashes. For some, they can't imagine releasing the ashes into nature. Luckily, in these modern times, there are many ways you can memorialize your family member or spouse's ashes. It's becoming more popular to do, and with that comes more options. Here is a list of just a few ideas for keeping the person who has passed away nearby.
Plant a Memorial Tree: Let the memory of your special someone live on for years to come. You can do this by using their ashes to create a new life such as a tree. There are companies you can utilize that can assist you in using the ashes in a proper way. These companies provide planting urns that combine the ashes with the plant nutrients that can successfully grow your memorial tree.
Memorialized Jewelry: This is a wonderful idea that will allow you to keep your loved one close to you always. It's done by adding a small amount of their ashes to a necklace charm, a ring, and the like. For instance, there are companies that will add crushed opal and the ashes to a custom ring. It's a lovely way to carry them with you no matter where you go.
Traditional Memorial Urns: If you would like to go the traditional route, keeping your loved one's ashes in a beautiful urn is a nice option. Urns come in many shapes, sizes, and colors. They can be engraved and personalized. You can obtain the urns of your choice easily by doing a search online. This will give you a wide range of options so you can select the urn that is best for you.
Our Las Vegas Memorial Service Venue Can Help Keep Your Loved One's Memory Alive!
We specialize in Las Vegas memorial services, specifically celebration of life gatherings. For this reason, we can help you successfully bring your loved one's memory to life with the assistance of our experienced and caring staff, memorial banquet halls, and outdoor remembrance spaces. We are here for you, your family, and your friends. You are welcome to give us a call at 702 762-2812, or message us using our convenient Lake Memorials online form. You can also stop by to view our memorial spaces to see which would be best for your specific needs. We sincerely hope that this article has provided you with some inspiration on ways to keep your loved one's memory alive.